Class 4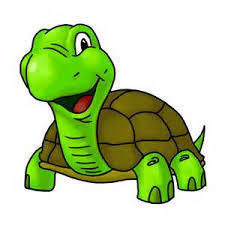 Shelly , Class 4 Tortoise
| | | |
| --- | --- | --- |
| 5th - 9th Nov | Class 4 wrote a brilliant poem this week about WW1. Each verse is written by a child. | |
31st Oct - 2nd Nov

Class 4 Letter half term ahead

Class 4 subject plans for half term ahead

Dear Parents/Carers,

Welcome back to the second half of the autumn term, we hope that you have had a lovely break. The Class 4 teaching team are looking forward to the run up to Christmas and all the fun that our topic, comparing South America and Cornwall, will entail. We will also be looking at Recycling and plastic pollution and how we can do something about it.

Home Learning

Children really do need to be reading every night, whenever possible. By this stage in their school lives, sometimes word reading is straightforward and you may feel that your child no longer needs to be heard reading. However the struggle most children have at this age, is their comprehension. The Vipers bookmarks your child brought home last term, have some very important and helpful questions that you can use to ask your child about their reading. A few of these every night really will make a huge difference to their comprehension ability, so please endeavour to spend 30 mins every day reading and talking about their book.

Maths homework will continue every week, and will be sent home on a Friday, due in for the following Thursday. Children can put their homework books in the tray in the classroom when they have completed this. If your child is feeling particularly brilliant, they can also collect a challenge sheet from the maths board each week.

In terms of spelling, most children have now been given a login for Spelling Shed. Children may use this to practise their spellings at home each week – feedback is that they love it! Please do get in touch if your child does not have a log in, and we will ask Mrs Burton our English Lead to sort this out for you. Thus half term, all of the spelling for the whole half term will be coming home with your child on one sheet. This helps to eliminate any problems if your child is ill and misses the new spellings given out, and also helps children who want to learn and consolidate at a different rate. Homework and spellings can be found and downloaded from our class page on the website and a hard copy will be on the information board by the coat pegs.

PE

This half term children will need PE kits in school every day, so that they can take part in daily yoga, skipping or running sessions. On Thursdays year 5 children will go to Truro College and use their sports facilities for the afternoon – what a lucky bunch!

As always, if there are ever any problems, concerns or questions do contact us, either by popping in before or after school or emailing elle.watkins@blackwater.cornwall.sch.uk and we will do our very best to help.

Many thanks

Ellie Watkins
Tuesday 16th Year 5 children were privileged to a morning at Richard Lander sch to work with students there. It consisted of spending time in different musical workshops.
Started the morning with a warm up singing session. (With Mrs Judge) Introducing the children that are helping our students throughout the morning, Already it was clear that the children were going to enjoy the morning. Smiley faces and confidence growing, allowing themselves to sing out louder. Ain't Gonna Let Nobody Turn Me Around.

We were then taken to another room with St Agnes sch (who we paired up with for the morning) to play recorders. St Agnes already have lessons in recorders so at the beginning I could already tell the notes were played with experience.
Starting with B note students played B B B B B B B B B

Discount, treble, tenor, base recorders were the musical instruments that Richard Lander Sch children were playing.
Children now played a piece of music using B A G notes.

At this point I was told that we will be sent home with information about playing recorders in school! Letters should be sent home

Alana played a tune.
Gerran was brilliant with Eliot. As,were all the students that helped our children take part throughout the morning.

Gentle music. Gamlan was our next stop.
Shoes off. Indonesia it is sign of respect. When the instruments were played here it is believed there are invisible golden threads that reach up from each key, This actually sounded exactly like she described as the note majestically rose from the key. The rule is that you never step over the instruments because of these invisible golden threads.

Hammers were made of goats horn, but now days wooden,
Make up a number pattern of your own in mixed order. This Gamlan music continued with a cat and mouse method. That means in pairs, a person plays a note and when they play the next note the other person pinches the first note that was played. This stops the notes merging into each other. Thanks to Poppy who was a great help to Eliot.
The Golden center of the largest gong was really loud even from a close contact hit

African drumming music was our final stop.
The children were asked to play a rhythm by 'my name is ? So it was da da da da-da
Learning music called Coffee Tea, Tea Africa
Once again the Richard Lander students were brilliant in helping and particularly with Eliot.
We finished up by all gathering in the big hall for a good bye singing session and recorder concert.
1st - 5th Oct

Friday October 5th.

What an absolutely brilliant day we had on the River Fal. We were able to get away from school in good time, so our day on the river was as long as it could have been.

After the safety talk from the Cornwall Outdoors leaders, we all put on our life jackets, and were arranged into groups. Allocated our canoes and we were off.

The morning started with some mist but it wasn't long before the sun started to peep out and soon it was the most beautiful, perfect day for messing about on the river.

Our leaders kept us together as a group but there were 5 boats consisting of two canoes joined by a wooden beam which made our crafts look like catamarans. This makes them just about impossible to capsize. Great safety plan. Every now n' then we would stop and one of the leaders would tell us about either wild-life, history of the area or just to keep us from breaking away from the group.

It wasn't long before we all were looking forward to lunch. Must have been all the exercise. We passed Trelisick and it's not often you see it from the sea. Looked so good. We stopped to let the King Harry ferry pass across our path. When it was safely secured on the side of the river to allow cars to board, we all paddled our way past. Soon after there was a perfect place to pull in on the small stony beach. Unloading our lunches and finding a place to rest, it went very quiet as food was consumed. We were visited by some swans and their young cygnets. We did keep our distance as we thought the parents might be concerned with so many children hovering.

Keen to get back in our canoes we headed towards Truro. Meandering around the bends of the river. The sun was really warm now. We saw Herons and Egrets. Learned about a church spire that can only be seen standing on one leg, on a branch and one eye shut, on every 3rd Tuesday in February. (we think it is probably just a tale)

We turned another bend and found ourselves heading towards Sunny Corner. Again we talked about the Ferryman that used to respond to a ringing bell. He would row across the river, pick up the passenger and take them to their chosen destination. This was a three way ferry running here until 2012.Sadly the end of our river trip was near. We paddled our way to the park and there we landed on the slipway to disembark.

I can say that this was one of the best day trips we have had the fortune to experience. Would love to do it again as I am sure the children would too.

Thank you Mrs Watkins for a really fun day out together. Hopefully get some pictures of our day up too.
| | | |
| --- | --- | --- |
| Sept 17th -= 21st | Class 4 has had rather an action packed week this week! In Maths they have been looking at rounding, and in English children have been learning to understand Biographical writing and identifying their hero and inspiration. I was really touched to discover that many of the children identified Mum's, Dad's and family members as their heroes - what a lovely bunch of children they are! In the coming week we will be writing biographies of some famous people, and if they come home asking questions about your lives, it might well be to help them in their learning. On Wednesday children were treated to an outdoor workshop with Highways England, who brought high-vis equipment, lights and sirens to teach the children about road safety and STEM. We have taken some lovely photographs, as the children really enjoyed this! Come and see them on the information board just inside the door the children come in and out of during the day. Also on Wednesday children were treated to an afternoon talk by Mr Mansell, a local historian, who explained what life used to be like at Blackwater school. Children were fascinated by the large range of photographs Mr Mansell showed us, looking at life without electricity, running water and a decent toilet!! We extend our heartfelt thanks to him and hope he can come back again! | |
Welcome back to the start of the year, we hope that you have all had a restful and fun filled summer break. For some children the start of the school year can be a tricky time, so we hope that over the next few days children and families will ease into routines with as little worry as possible, however, the most important thing is that your child is happy. If for ANY reason, you have queries or concerns, please do come and see Mrs Watkins. Pop into the classroom whenever is convenient, or if you prefer, you can email elle.watkins@blackwater.cornwall.sch.uk

This year whether your child is in year 5 or year 6, we will be encouraging children to become independent, resilient and confident in their outlook. This is to ready them for their next steps in education and life as a whole.

Children are expected and encouraged to be independent and responsible for themselves. They will all know when they need different equipment during the week and need to be able to bring them in and look after things themselves. They should complete homework and reading every week unless there is an exceptional reason for this. In line with whole school rules, children are expected to be kind, respectful and work to look after our whole school community. As the eldest children in the school, they should be aware of their role as role models for the younger children and act accordingly. We encourage and celebrate helpful and happy behavior in class and across the school. Following our ethos of RAISE children are celebrated weekly in assembly and in whole school newsletters.

Please make sure ALL uniform, P.E. kit and lunch boxes are clearly named. We will always do our best to ensure equipment is not lost, however, if it isn't named it can be a real challenge to reunite lost property. Children will be outdoors in all weathers, even our wonderful Cornish rain, if your child has a pair of wellies then it would be a good idea to send them in and you are welcome to keep a pair at school. We have a supply of wet weather gear, but children are welcome to bring their own if they are particularly fashion conscious! PE kits should remain in school all week, please take them for washing at weekends or holidays. This is so that we are able to take advantage of good weather and have PE sessions whenever needed. For the first half term PE sessions will be on a THURSDAY AFTERNOON and kits are essential.

Home learning is an important part of school life. Studies have shown that the single most important thing you can do to help your child succeed both academically and socially, is to read with them every day. Children in year 5 and 6, are sometimes fluent readers and comfortable reading on their own. If you can encourage and ensure that this happens for 20 minutes a day, it will benefit their progress and outlook hugely. Please ask them about the books, magazines or comics that they choose to read as it really helps with comprehension and learning skills. Their Viper book marks can also help with this – please ask your child what these are.

Alongside reading, children will have weekly spellings, following the look, cover, check approach. New lists will be given out every Thursday and tested the following Thursday. When parental consent forms are returned children will also have access to online spelling work and games, matched to their spelling stage each week. On Fridays children will also receive maths homework to consolidate weekly learning in class. We will also use the class page on our website to update spellings, home learning and information. Spare copies of spellings and letters will be above the coat pegs on our information board.

(printable copy)Welcome back to the start of the year 2018
| | | |
| --- | --- | --- |
| | Mrs Ellie Watkins welcomes you back to school September 2018 | |
2018 class 4 year 6 children had the privilege of attending Writers Block. The Writers Block was created by writers, artists and carpenters to be a space that would encourage and foster creative writing. I was thrilled to be able to join the children and experience the well thought out inspirational areas that brought out the creative imaginative stories that yr6 children produced. All the sessions were run by professional writers, many of whom are also trained teachers.

Last Wednesday 27th June ( it was fitting because Wed 27th was National Writing Day) several of class 4 children attended an evening at The Writers Block where they were able to show their parents the rooms, props and spaces that they had used in the weeks that they attended. After touring the writer's Block there was a chance to hear a couple of stories and poetry from two children from Crowan School and Blackwater children Keera and Kealan. Keera's story was read beautifully by one of the writers and Kealan read his own story. Well done to all, it is not easy to stand and read aloud before so many.

Miss Sedgeman thanked the team for all the amazing sessions, expressing how much year 6 enjoyed the time they spent in the Writers Block. Mr Wilson also expressed his thanks and has ordered books for the school. He believes it will be wonderful, for all future children to read and be inspired. Everyone has a story to tell. Achieving their potential is pleasing to themselves and to us as teachers.

Many thanks were given to all involved, in particular Annamaria Murphy, Wyoming Menmuir, Rebecca Gregson and Penny Gunter. All supported by Story republicans Connie Crosby, Jo Lumber, Katie Kirk, Olivia Lowry and Betty Davies. A special thanks to Hannah Vaughan at TJInternational from Padstow who made the book happen.

Following the presentation of the books to the children we were asked to have our group photo taken which I believe they hope to have in The West Britain.
5th - 9th Mar

I hope all of you had fun in the snow last week. It was an unexpected surprise which I am sure the children will remember for their lifetime.

In English, we have carried on studying The Eye of the Storm. The children have created character descriptions of the mysterious figure trying to use show not tell. Some really captured the atmosphere and gave me goose bumps. We also had fun writing flashbacks. We had to ensure our writing flowed from present to past smoothly and use the correct tense. Next week, we will continue our work on the Eye of the Storm where we will end with a written narrative.

In maths, we have learnt about volume. The year 6s have become familiar with formulas. We have now started looking at decimals which we will continue next week. We will look at adding and subtracting and then progress into multiplying decimal numbers.

Check out our maths FLY day gallery for photos of our day.

Home learning for next week will be:

Year 5 Spring Workout 5 and maths rounding decimals.

Year 6 English pg 36 and 37: Colons and maths pg 5: decimals

Spellings will also come home.
5th - 8th February

Wow! What a week!

We began the week with the introduction to Shelley - our new class tortoise. A blog written by the children will be appearing on the Class 4 page soon.

It was really exciting for us. We then began researching all about tortoises. This morning, we wrote reports (an independent write) with this information collected.

In maths, we have been focusing on co-ordinates and translations. The children have really enjoyed revising co-ordinates and loved the practical side of maths.

On Tuesday morning, the excitement of the snow lured us outside before we began learning for the day. We all wrapped up warm and headed out in to the flurry of snow. It was lovely to hear the screeches of delight and laughter from the children.

On Tuesday afternoon, we had a visit from Daya who taught about Islam. The children were really respectful, engaged and loved finding more interesting facts as well as eating and cooking some traditional Islamic food. We have learnt the five pillars. After half term, we will be focusing on the features of mosque.

We were very lucky to have a science FLY on Wednesday. In the morning, we worked with an ex-police officer who taught us how science is used in the forces - CSI style. The children loved finding out how a court room works and then had a go at taking DNA samples with swabs and finger prints. See more below....

In the afternoon, we had the pleasure of going into a planetarium where we learnt about constellations in the sky. Thank you to parents who attended.

After halfterm, we will be looking at perimeter and area in maths linked to composite rectilinear shapes (which are two rectangles put together).

In English, we will be learning about the features of a match report and writing our own based on a qudditch match.

In science/topic, will be focusing on volcanoes. We will carry out experiments linked to volcanoes and creating a simulation of a volcanic eruption.

Next week is half term. Children will come home with a list of spelling words previously learnt. We will be testing some of these words on the Friday after half term. The children will also have a project to create a fact file, presentation, a model, or design a product linked to Harry Potter which we will share with each other on the first day back - Monday 19th February.

I hope you all have a fantastic half term.
FLY DAY (Science) Class 4 ( a short video follows below)
Class 4 spent their morning with Phil Parkinson. Phil was a Police Investigator among other areas of policing in his career. He spent a year in Croatia and a year in Bagdad. The morning was most enjoyable. Phil spoke to the class about what qualities a police officer might need, DNA, Fingerprinting and how crimes are taken through the system.
There was a short video of a staged burglary, in which showed how the investigators collected evidence enabling them to catch the thief.
DNA is Deoxyribonucleic Acid. This evidence is useful for investigators and is present in most cells in your body. Swabs are taken and put into evidence bags and sealed. I (Mrs Chapman) was a volunteer to show how DNA is taken from the inside of your mouth. The children were then provided with gloves, mask, evidence bag and a label to mark it. They then were paired together and each, gentle took a swab from the other. They loved wearing the masks and did the swabs brilliantly.
Finger printing known as Dactyloscopy. Children were each given an official Police Fingerprint Form. Mrs Ward was volunteered to show how to take finger prints the correct way by Phil. Then they all took turns to take their own. An interesting fact was about your fingerprints developing inside your mother. As you grow in Amniotic Fluid in the womb, your prints are developing whilst you touch inside and the fluid whirls around, your prints have a imprint of that mix. So, he believes everyone has a print of inside your mother. Everyone has a unique print.
During the morning we also created a Court Room and how it is set out. Phil took us through how in court each person had a part. The main and head of court being the Judge (sometimes known as My Lord) He has sitting in front and below him a Clerk. An Usher keeps the court in order. He will take the Oaths from witnesses. – An oath is taken and it means you must tell the truth – if found to be lying then a Judge can imprison you. Usually there would be The Press to report in the news of crimes and their outcomes. Then there is the Defendant. He/she will have a Lawyer (Barrister) - that will be trying to prove the defendant Not Guilty. There will be another lawyer (Barrister) that will be trying to prove the defendant Guilty. If it is a Crown Court then there will be 12 members of the public in a Jury. (No jury member is allowed to know the defendant).
Anyone in the public can enter a court to listen and watch proceedings. However, they are not permitted to talk or disturb in any way.
Magistrates' court would not have a Jury.
A Gavel is not used in UK, it is an American tradition. However, you may see one next to a Judge, but it is a Symbol. Mrs Chapman
NOUN

Nouns are people, places, animals or things

Examples:

My teacher wears a tie in school every day.

VERB

Verbs are doing or action words.

Examples :

She ran to school.

They had a really good time talking

to each other.

CONJUNCTION

Conjunctions join sentences or clauses.

Examples:

The sweets were sour but tasty.

I used my banknote because I had no change.

ADJECTIVE

Adjectives describe a word.

Examples:

The cheese was rather smelly!

The pancakes were hot and delicious.

ADVERB

Adverbs describe a verb. They tell you more

about the verb and usually end in 'ly'

Examples:

She laughed loudly.

We are always told to eat healthily.

PREPOSITION

Prepositions are where or when something is

in relation to something else.

Usually followed by a noun.

Examples:

He looks inside the box that was beside the door.

PRONOUN

Pronouns take the place of a noun.

Examples:

I brought a pet tortoise.

She played football every week.

PROPER NOUN

Proper nouns ate the names of specific people,

things and places. They always start with a capital letter.

Examples:

I am going to Germany with Alice on Friday.

DETERMINER

Determiners tell you whether something is

known or unknown.

Examples:

I put the spoon down on a table.

That team has some big players.
22nd - 26th January

Class 4 really enjoyed the maths FLY on Wednesday. The whoops and smiles from the children when they realised we were focusing on maths all day was lovely. It confirms that we have worked hard to change our mindsets in maths. In the morning, we focused on fractions and decimals. We then applied this to finding fractions and decimals in bags of MandMs, Jelly Tots and Midget Gems. In the afternoon, we took part in our NRICH workshop where we had a free flow of maths investigations to explore. It helped us to work on our problem solving skills where we need to persevere.

In English, we have studied non-chronological reports. We researched our own magical creature from the wizarding world and have begun our reports. We've learnt non-chronological reports do not need to be read in order and can have a variety of layouts. Next week, we will begin learning how to write a match report. This will certainly appeal to our sports mad stars.

In science, we looked at how a shadow is formed and created some shadow puppets to explore this. It was great fun.

Next week, the year 6s will be taking their mock SATs. The children will gain experience of what will happen during the week of SATs, discuss their feelings of how it went, likes and dislikes and have a chance to complete the previous year's SATs tests. Once all the papers have been marked, we will input the data and analyse strengths and weaknesses in particular areas. This will then inform teaching and learning up until 14th May (SATs week).

Whilst this is happening, the year 5s will be working with Mrs Mannion on 3D shapes. There will be lots of hands on investigations.

Home learning for this week will be handed out to the children today. This will involve spelling, English and maths.

Year 6s will have some practise questions to complete, while the year 5's will complete spring term workout 2 in their English books and a 3D shapes maths sheet.
Another fab week of learning in Class 4.

This week in maths we tackled the topic of angles. The children became really confident with measuring, drawing and finding missing angles. There was lots of mathematical discussion going on between the chn where they developed their reasoning skills. It has been fantastic to see the children develop their confidence in their own abilities. Next week, we will be looking at the relationship between fractions, decimals and percentages.

In English, we continued our genre of instructions. On Wednesday, we made our very own potions - some were pretty nasty. We began writing our instructions at the end of the week and are still in process of being written so check back next week for a look at some of the potions the children have made .(More in the video below) Next week, we will be looking at non-chronological reports linked to Fantastic beasts and Magical Creatures.

In science, we explored the colour of light. We found out that light is actually made out of all the colours of the rainbow by using a glass triangular prism. It was cool! We then went on to experiment colour through making colour wheels. We formed predictions and conclusions and then created a hypothesis from our conclusions. It was a very exciting afternoon that brought up lots of predictions about colours. We have some scientists emerging in Class 4!

The children have created some lovely masterpieces in art linked to Da Vinci. Mrs Mannion is in the process of making a display in the school to show off our budding artists.

Home learning for this week: English will be to continue working in workbooks; maths will be linked to angles. Home learning is to be returned by the following Thursday.

It is really important that the year 6's in particular take responsibility for returning their home learning in preparation for their move to secondary school.

Next week on Wednesday 23rd January, we have our next FLY day (Family Learning Day) based around maths. Information was sent out on the newsletter to contact the class teacher for a suitable time. We are fortunate enough to have some fantastic people from NRICH implementing workshops throughout the day. Class 4 are scheduled for the afternoon. The whole of Class 4 from 1:15 for an hour and then Year 6 for the rest of our scheduled time with an assembly at the end of the day. Please feel free to join our workshop at the time stated above as it will involve hands on problem solving. If you can't make the afternoon but would like to come in the morning, please speak to a member of the Class 4 team to let us know what time you would like to join us.

We hope to see you next week.
8th January 2018

Welcome back! I hope you all had a fantastic Christmas holiday.

It's been a busy first week back and the children's behaviour has been fantastic. There has been different adults in and out of the class for the majority of the week and the children have really impressed them. It has been lovely to come back into the classroom and hear really positive comments. The children should be really proud of themselves.

In English, we were introduced to our text for the term: Harry Potter and the Philosophers stone. We met the sorting hat while surrounded by candle light. We were then sorted into the four houses at Hogwarts of Witchcraft and Wizardry (Gryffindor, Hufflepuff, Ravenclaw and Slytherin). We then spent a few days revising some topics we covered in the Autumn term. Later on in the week, we were introduced to our focus genre of non-fiction: Instructions. We identified the features of instructions through learning a magic trick. Why not ask if one of us can perform it for you? Next week, we will be writing instructions on how to make a potion.

In maths, we have continued with fractions where we have looked at multiplying whole numbers, fractions and finding a fraction of an amount using bar models. Keep an eye on the website for how to use a bar model to do this. Next week, we will finish fractions for a short while by finding the whole from an unknown amount. We will then begin learning about angles.

In Science we learnt that light travels in straight lines and did this through a practical activity to help our understanding.

Spellings and home learning will come home this Friday. Home learning is to be completed and brought back by Thursday 18th January and spellings will be tested on Friday 19th January.

Home learning: Maths will focus on our current weeks learning and English will concentrate on punctuation in grammar.
16th - 20th October

Another amazing week of learning in Class 4.

In maths, we began our next block of learning on multiplication and division by looking at multiplying and dividing by 10, 100 and 1000. The children have been drawing place value grids in their work to help them work out calculations. We will continue with multiplication and division after half term.

In English, we wrote autumnal Kennings for the Harvest Festival. The children were very creative with their ideas. See below for some fantastic examples. Can you guess what the children were writing about?

On Wednesday, some of the class went to Richard Lander for a tag rugby festival which was a culmination of our six week tag rugby programme (run by the Pirates Rugby Club) that we have been taking part in. The children showed great sportsmanship and resilience throughout the matches they played against other schools. They represented Blackwater wonderfully!

We have come to the end of the first part of the autumn term. The children have bonded greatly and have become a Class 4 family (including adults). We have all worked really hard and deserve a well-earned rest over the half term.

On the first Friday back after half term there will be a revision spelling test to see how the children apply the patterns we have been learning about this term. A list of the patterns will be sent home with the children to revise over the half term. Any of these words could be in the test. There is no other home learning set.

City of Lights Workshop reminder

In the first week back after half term we have our City of Lights workshop on Wednesday 1st November. Anyone that is available to come in and help make our lanterns will be greatly appreciated and biscuits will be provided! It is an all day workshop, but any time that can be spared by you will be fab! Thank you to those parents who have already contacted me to offer a helping hand.

Have a lovely break and see you all refreshed and ready for the rest of the term on Tuesday 31st October.
9th - 13th Oct

What a fab week it has been!

The year sixes have sat mock SATs this week. They have shown great determination and resilience. Once all the papers are marked, they'll be sent home for parents/carers to see how well their child is doing and work on some of the weaknesses that the papers have identified. A really big well done to all the year sixes!

While the year sixes have been out in the mornings, year five have been working with Mrs Mannion and Mrs Ward. In maths, they have been carrying on their work in addition and subtraction by looking at multi-step problems. The children have been using their reasoning skills to reason where they have gone wrong. It's been a great learning process.

On Tuesday morning, both years were out of class. The year fives had a fantastic morning at Richard Lander taking part in music workshops. It was a great experience where they were able to experience life in secondary school and develop a love for music.

The year sixes went to Camborne College to begin their five week programme in The Writer's Block. It has already made a difference to children's enjoyment and creativity in writing. Check out some of the photos taken from week 1. (below)

Home learning for this week:

Year 5 - Workout 3 in their English books. Maths - multiplying and dividing by 10, 100, 1000.

Year 6 - Pg 6 and 7 in their grammar books. Pg 7 and 8 in their arithmetic books.

Next week's learning:

In maths, we will begin our topic of multiplication and division by revising multiplying and dividing by 10, 100 and 1000. We will also be looking at multiples and factors of numbers.

In English, we will be writing autumnal poems in preparation for our Harvest assembly on Thursday afternoon.

In the first week back after half term we have our City of Lights workshop on Wednesday 1st November. Anyone that is available to come in and help make our lanterns will be greatly appreciated and biscuits will be provided! It is an all day workshop however, any time that can be spared by you will be fab!
Monday 2nd - 6th October

A great start to October in Class 4.

In maths, we have focused on using rounding and estimation to check calculations. We spoke about real life situations where rounding can come in quite handy!

In English, we have revised how to use inverted commas in speech. The Year Fives were introduced to relative clauses e.g. The boy, who was happy, played outside. Later in the week, we began our newspaper articles. Some examples will be up on the website next week.

In science, we carried out our experiments that we planned last week. There were five different groups experimenting with different drinks and Mentos which followed on from our science experiment the other week. Each group set out to answer a question they came up with. It was interesting to see the different reactions between the variables used - particularly fruit Mentos and Irn Bru (a better reaction than mint Mentos and diet coke). The children then looked at their results to work out whether their hypothesis was correct or not.

We came to the end of our topic 'What's Happening Now?' where the children looked at the protection and procedures that countries, which have frequent natural disasters, utilise to prevent or minimise any damage. Next week we will begin our new topic 'Who is taking control?' with links to electricity in science.

Next week will be a change to our usual timetable in Class 4. The Year 6s will be having a mock SATs week in the hall to give them some experience of the tests they will sit in May. We will be able to see where children are strong and where there are weaknesses and work on these in lessons thereafter. While this takes place, the Year 5s will be in class with Mrs Mannion, our HLTA, taking the lead for maths and English.

On Tuesday next week, the Year 5s will be attending a music festival at Richard Lander. A consent form has been sent out and needs to be returned as soon as possible if you haven't done so already. The children will need a drink and a snack and will be back in time for lunch.

On the same day, the Year 6s will be heading to Cornwall College in Camborne to begin their five week programme with creative writing at the Writer's Block. A consent form has been sent out and needs to be returned as soon as possible if you haven't done so already. The children will need a drink and a snack and will be back in time for lunch.

It has been great to see so many children completing and returning their home learning on time. We've already had one person who has sat on my chair for the day as they landed on a Community Lunchbox in Homeworkopoly. Home learning for next week will be sent out with children on Friday. Year 5s will continue onto Workout 2 in English and will have a maths activity linked to addition and subtraction. Year 6s will need to complete pg 3 and 4 in both their grammar and their arithmetic books.

I'm looking forward to another productive week next week!
25th - 29th Sept

Another great week for Class 4!

This week in maths we have been focusing on addition and subtraction.

The year sixes have been working on multi step problems where they had to add and subtract within the same problem. They really loved the challenge and groaned when it was time to finish maths for the day.

The year fives have been beavering away with column addition and subtraction. There was some great reasoning happening in lessons where children could relay the rules for using the column method: make sure you set your workings out clearly so each column lines up for place value, remember to add your mini mes (ones), and make sure you are carrying out the right operation (+ or -).

Next week we will be looking at using rounding and estimation to check the answer for our calculations as well as continuing our work with word problems with addition and subtraction.

In English this week, we have been working towards writing a newspaper article about the devastation that Hurricane Irma left behind. We have practised using capital letters and full stops as well as learning about brackets which show parenthesis (extra information that can be taken out of the sentence which will still make sense without it). We have also looked at noun phrases and prepositional phrases where we had fun using Where's Wally to give specific descriptions. For example, Find the grumpy man with the bushy eyebrows under the straw roof.

Next week, we will be writing our newspaper articles using what we have learnt in the last two weeks: fronted adverbials, noun phrases, prepositional phrases and brackets.

In science, we have planned our own scientific enquiry linked to the reaction of Mentos with liquid. Each group of children have thought of a question that they will answer using a scientific experiment.

In topic this week, we have learnt about volcanoes. We drew diagrams to show the key components of a volcano and found out how volcanoes are formed.

Home learning for this week is to continue reading at home, spellings and separate task for the year 5 and six linked to English and Maths.
Monday 18th September

What another great week full of learning!

In English we revised our use of apostrophes (possession and contractions) and looked at fronted adverbials in preparation of writing newspaper articles linked to Hurricane Irma next week.

EXAMPLE SENTENCES

Finley wrote: 'Wondering how much destruction was later to come, everyone braced for impact.'

Great use of a comma after the fronted adverbial!

Kian wrote: 'Like an empty grave yard, silence fell from the sky.'

A fab simile used for his fronted adverbial.

In maths, we revised rounding numbers - remembering that if the number is 5 or above, we round up, and if the number is 4 or below we round down. We also looked at negative numbers which the children were whizzes with! We then had a fun lesson looking at roman numerals. Next week, we will begin our next block of learning: the four operations. There will be a main focus of addition and subtraction.

We had a fantastic science lesson this week where we experimented with diet coke and mentos. We learnt about nucleation (the reaction caused when the coke and mentos react with each other). We wanted to find out the number of Mentos which make the highest geyser of diet coke. We concluded that 7 would be enough as when we tried 9, not all of the mints went it!

In topic, we carried out research about Hurricane Irma in preparation for our newspaper articles next week. We also learnt about Earthquakes and watched some news reports about the powerful earthquake that hit Mexico on Wednesday.

Home learning for this week will be spellings, English and maths. English and maths homework needs to be returned by the next Thursday to ensure a turn in homeworkopoly.
Monday 12th September.

It's been a fantastic first full week back. We have been very busy in Class 4. In maths, we began our work on place value where we have achieved our objectives: to read, write and compare numbers up to 10,000,000. Next week we will be focusing on rounding numbers up to 10,000,000, negative numbers and roman numerals.

In English, we developed our assessment techniques by giving helpful, specific and kind feedback to our peers. The children have great positive attitudes to their work and were able to identify what was great about their partners writing. They then chose one aspect that their partner could improve on to make their writing even better. Next week we will be focusing on newspaper recounts linked to our topic. In SPaG, we will focus on fronted adverbials and revise apostrophes. A SPaG area for the website is in the works where there will be definitions and examples of terminology that you may not have come across before!

We began our topic 'What's happening now?' by talking about what a natural disaster is (causes a natural event such as flooding or earthquake that causes great damage and destruction). We looked on a world map and identified areas that natural disasters are more likely to occur in. We then focused on hurricanes - understanding how they are created and what damage they cause by watching reports about the recent Hurricane Irma.

On Thursday, we had a fab day with Class 3 at Plymouth Aquarium taking part in STEMfests Giant Squid Challenge. When we arrived, we went upstairs to a large room to take part in our first activity: designing a squid tank. During this time, we all had a go on a Virtual Reality (VR) headset and got a Polaroid picture as a keepsake. It was the first time some of the children had ever used one before.

Our second activity was perhaps the best part of the day for most. We dissected a squid! Using tweezers and a pair of scissors, we carefully cut up a squid to discover the different parts of it.

Inside the squid was something called a 'pen'. It seemed to be made out of plastic and, when cut out of the squid, was in the shape of a quill. We then cut into the squid's ink sack and wrote with the quill and ink! What an experience it was!

After lunch, we met some surveyors who helped us take measurements of an area where a giant squid tank could go. Funnily enough, the area wasn't big enough for a giant squid!

We then went inside and got to explore the different tanks. The sharks were amazing! A fantastic day was had by all!

Home learning for next week comprises of spellings, maths (negative numbers) and a SPaG mat for English. Please keep reading to get enough reads at home to get a prize from the prize bucket!
6th - 8th September

Hello and welcome back to another exciting school year! I hope you have had a fabulous summer holiday and are feeling refreshed from your break.

It has been fantastic to see our new year fives and sixes this week. I have been amazed at how quickly everyone has settled back in to school life.

This week, we've become more familiar with each other and our daily routines. We have played some exciting maths games which have started to develop our reasoning skills. In English, we have recapped word classes and their definitions. We have also written a recount of our favourite time in the holidays.

Next week in maths we will be focusing on place value up to millions. In English, we will continue our work on recounts by writing a non-fiction newspaper recount based on the current weather fronts in the USA. This will begin our first topic of the year: 'What's happening now?' which links to natural disasters

Spellings will be coming home today and will be tested next Friday. We will be learning the patterns at school, but it would be great for the children to continue their learning at home.

There will also be home learning for English and maths which need to be returned by Thursday 14th September.

Below is a letter that was sent out on Wednesday with some important information about Class 4 this year.

Week beginning 6th September Class Letter
26th - 30th June
The children have been working on Volume. They really enjoyed making the cubes using squared paper, rulers, scissors. Increasing the size from 1cm - 2cm - 3cm - etc.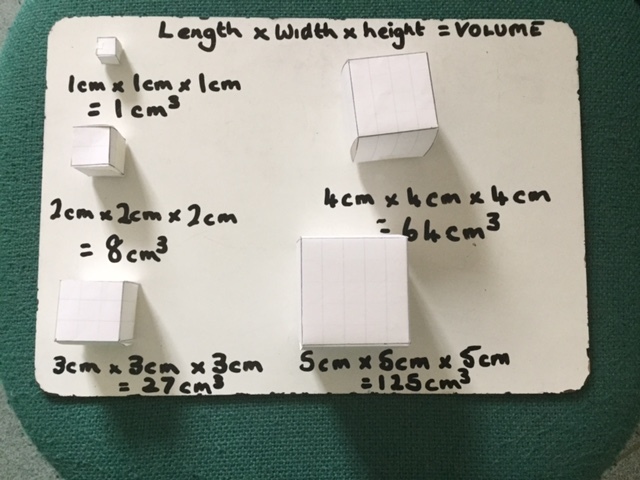 What a wonderful morning Yr5 children had on Wednesday 24th May. Mrs Morris and I (Mrs Chapman) accompanied Yr5 children to Truro Prep School for a morning of Robotics. Greeted by Mrs Jane Ellis we joined the Yr5 children from Truro Prep school. We were proud of Blackwater Yr5's at the way they paired up with other children they did not know and worked together in a new environment. I, Mrs Morris and the staff at Truro school all expressed how much we enjoyed our time together. It is hoped that another joint event will be arranged again next year.
S, Chapman
13th - 17th March

Fraction division by a whole number below.

Animal reports have been produced by class 4 children this week. They have enjoyed searching for the information needed. Finley and I (Mrs Chapman) turned one report into a video report. We first recorded the report as a short video using a green background, then added some pictures using green screen app on an I-pad. Good work Finley.
10th March

27th February and 6th March

It has been a fantastic two weeks in Class 4. We have been very busy with our learning; showing great diligence.

In English, we have looked at two different genres: non-chronological reports and persuasive writing. The children have produced some excellent pieces of writing.

In maths, we have continued to focus on fractions. It has been great to see everyone's confidence grow within this and hear the children's excitement when we mentioned maths. We've particularly been focusing on our reasoning skills within maths where we are trying to explain our answers and reason why that is the answer.

In topic, we have focused upon the life cycles of birds and mammals. Next, we are going compare the similarities and differences between the classification life cycles that we have been learning about this term. Next Thursday, we are going to finish our topic by a visit from Hendra Farm. We will have the opportunity to meet many different creatures (some of which we have been learning about) and possibly handle some.

Home learning for this week is spellings, reading and times tables. Maths focuses upon finding multiples and prime numbers. English focuses upon punctuation for parenthesis.

Have a fantastic weekend!

Parenthesis...

a word or phrase inserted as an explanation or afterthought into a passage which is grammatically complete without it, in writing usually marked off by brackets, dashes, or commas.
24th February

Welcome back for another half-term of lots of hard work. The children have come back from their break raring to go and eager to learn!

In English, we have looked at some new punctuation marks: semi colons, colons and dashes (;, :, -) which we will include in our writing to make it more exciting. We have begun research on our topic, Round and Round (Life cycles), where we are going to collate the information into a non-chronological report. On Tuesday, we had a look at lots of different non-chronological reports to identify the features that are involved. With this knowledge, we are going to write a report about life cycles.

In maths, we have begun a unit on fractions. This week we have focused on equivalent fractions and simplifying fractions. Have a look at the web links if you would like to see the strategies that we have used to find equivalent fractions and simplify fractions. The children have been fantastic in maths this week by having such a resilient attitude towards their learning. It has been great to see everyone develop a 'can do' attitude towards maths.

We are really gripped by our topic: Round and Round. This week, we have been learning about the life cycle of a frog. Because of this, we have some new members of the class. It will be interesting to observe the life cycle up close and gain a first-hand experience of complete metamorphosis. It has been amazing to see how quickly the frogspawn has developed and are wondering how long it will take for the first tadpole to emerge.

Home learning for this week is spellings, reading and times tables. English is a sheet linked to the punctuation we have been learning about this week and maths is linked to equivalent fractions and simplifying fractions on paper.

Have a fab weekend!
February 3rd

BBC Bitesize KS2 English Grammar

There are some great little quizzes and you can up your

game by following KS3 links.

Maybe have a go at the Maths as well.

Example of a quiz
Weeks 9th and 16th January

Over the last two weeks in English we have been focusing on writing narrative stories. Last week we wrote a story titled 'The Night the Bombs Fell.' The children used dialogue to convey their characters to the reader and used some fantastic similes to help the imagery of their story. For example, Daniel used 'the sirens howled like a pack of wolves.' Once their stories were written we completed a peer assessment on someone else's work. We had to read through and identify certain language devices such as used of complex sentences. We then gave two things we liked about the piece of writing and then one piece of advice to improve it.

This week the children utilised the skills they learnt writing their story last week and have written a story independently based on a video called Baboon on the Moon. Our stories are set before Baboon came to the moon and how he came to live there. The children have had some fantastic and original ideas.

In maths, we have been working on our multiplication skills. We have reminded ourselves of the method and how to set out work out clearly. It has been a really fantastic week for learning in maths. Everyone has worked hard to achieve. On Wednesday we had Mr Collinge, who is the maths department leader at Richard Lander, visit our maths lesson to explore year 6s learning in maths. Afterwards he commented at how every child in the room was enthusiastic about their learning and how there was a really positive atmosphere in the classroom.

In topic, we have looked at how light travels in straight lines and is reflected off objects into our eyes.

Baboon on the Moon
W/B Monday 2nd January 2017

Homework Set

Class 4 homework to be completed by 13.01.17.doc

Welcome back and happy New Year! I hope you all had a fantastic Christmas and a good rest. It has been a fab start to the year where we are raring to go and have transitioned back into the school routine with ease. We have already found out so many facts about our new topic 'The Battle of Britain' and are eagerly looking forward to developing more knowledge about this important historical event.

In English, we have begun our topic by reading extracts from different stories based upon WW2 and have identified effective language that the author has used. We are going to use this to help us write our own story next week titled 'The night the bombs fell'.

In Maths, we have been looking at very large numbers extending into the millions. We've developed our knowledge of place value and utilised this when writing large numbers. We have also looked at greater than and less then (>, <) remembering it is like a crocodiles mouth which likes to eat the bigger number. We are now going to be looking at negative numbers and link this to temperature.

In topic, we have spoken about how WW2 came about and identified the counties involved on a map of the world including ally and axis territory (you could ask one of us what this means). We looked at a timeline of the key events in the war and found out the names of the leaders of the main countries involved. We also had a brief introduction to the first two years of the war and discussed Germany invading different countries in Europe. We listened to Winston Churchill's famous speech from 1940 announcing that the Battle of Britain was about to begin. This was when fighting took to the skies. We've also had a bit of fun listening to air sirens and diving under tables for safety when we hear them. We're really looking forward to finding out more in the coming weeks.

Home learning for this week is times tables, reading daily, spellings, and an English worksheets looking at embedded clause. Maths homework can be found on active learn.